Onsite/Offsite Backups
A failed server or an accidental deletion of files could cause you to lose sales, or even go out of business completely. SDGi is here to help decide which storage alternatives are best for your business.


What We Offer
Cost Effective Disaster Revovery Backup Solutions
It can be difficult with all the choices out there for backup units, but SDGi offers reliable products that offer a scalable, cost effective solution for businesses of all sizes. These products offer:
Instant Recovery and File Versioning: The ability to restore various versions of files, not just the one from last night, is a welcome feature of the new CDP appliance.

Offsite Protection: This available feature uses encryption, advanced compression, and backup of only file differences to ensure your offsite data is sent quickly and securely. This offsite feature protects data against the risks of fire, theft, misplacement and other issues relating to tape or CD-based backup.

Security: Data is secured by the same encryption technologies implemented by major financial institutions and government agencies. These products utilizes public-key encryption and digital certificates as an additional layer of protection.

Remote Administration: IT Administrators can recover a deleted file or view vital statistics from a remote location. This saves valuable time and resources when simple file recovery is required.

Compression: These products offer compression technology that achieves compression ranges from 2:1 to 5:1 depending on file type. This allows efficient usage of disk space on the appliance.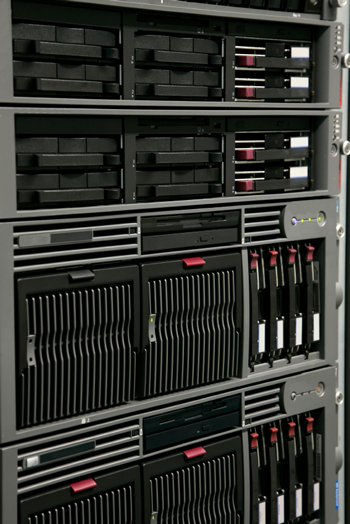 Compliance with regulatory mandates is essential
Our products also address compliance issues. All of our methods meet and comply with all federal and industry regulations on the protection, accessibility, and retention of information. These solutions meet the following federal regulations:
HIPAA: The Health Insurance Portability and Accountability Act of 1996

Sarbanes - Oxley: The Sarbanes-Oxley (SOX) Act of 2002

Gramm-Leach-Bliley: Protects consumer's financial private information

SEC / NASD: Securities and Exchange Commission / National Association of Securities Dealers

Let us take care of all your IT issues, so you can get back to focusing on your business. To discuss your individual business computer needs, give us a call.
View All our IT Consulting Services
Sign up to receive specials on SDGi services via email. We will never redistribute or abuse your information.