Business Continuity/Disaster Recovery
A failed server, ransomware attack, fire, flood or malicious deletion of files could cause you to lose critical data for your business. SDGi offers a wide variety of business continuity and disaster recovery options and plans.


What We Offer
Customized Business Continuity and Disaster Recovery Solutions
It can be difficult with all the choices out there for business continuity and disaster recovery, but SDGi offers reliable products and services for a scalable, cost effective solution for businesses of all sizes. These products offer:
Ransomware Protection - Business Continuity: Ransomware attacks are becoming more of a "when" instead of an "if". Being prepared allows your business to continue without suffering unhealthy effects or paying a ransom to get your data back. With an installation of a computer appliance, we are able to perform snapshot based incremental backups of the data you need to protect that can occur as frequently as every five minutes. When a corruption event occurs, we roll your data back to a point-in-time prior to the corruption event and the disruption to your business has been minimized so your business can function normally as if the event never happened.

Disaster Recovery: Disasters such as fire, floods, fraud, IT system failures or acts of terror can happen to any business at any time and the downtime can be castastrophic, many of which never recover. Disaster recovery planning reduces the impact on your business for data and operational downtime. SDGi offers secure local virtualization solutions for your business-critical data, systems, desktops, and servers. If disaster strikes, your entire infrastructure (physical or virtual) is virtualized instantly, empowering you to continue your business operations without losing any data, incurring any damage or experiencing any downtime.

PC and Server Backups: As more and more users are working offsite or outside of the main office, the need for a dependable backup has increased. We offer a reliable backup solution for servers, desktops and laptop computers with or without a server that synchronizes each time the user is connected to an Internet connection. We can restore lost or stolen PCs, rollback from ransomware attacks, recover individual files and folders and virtualize PCs in the cloud.This solution is compatible with Windows, Mac and Linux operating systems.

SaaS - Office 365 and OneDrive Implementation and/or Backup: Expanding your productivity for your team with mobile access to all of the busines tools you need, is what Office365 and OneDrive offers. SDGi provides Office365 migrattions and implementations for moving your current email to the new system with a scheduled cutover to ensure there is no loss of productivity. This includes creation of accounts, the migration and provisioning of users and the best practices to seamlessly migrate you onto Office 365 and OneDrive. Once you are up and running, we offer backup solutions to insure your business against loss of data across G Suite, Office 365 that includes Gmail, OneDrive, SharePoint and Google Drive.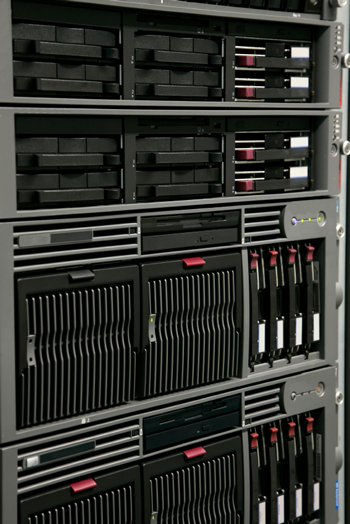 Compliance with regulatory mandates is essential
Our products also address compliance issues. All of our methods meet and comply with all federal and industry regulations on the protection, accessibility, and retention of information. These solutions meet the following federal regulations:
HIPAA: The Health Insurance Portability and Accountability Act of 1996

Sarbanes - Oxley: The Sarbanes-Oxley (SOX) Act of 2002

Gramm-Leach-Bliley: Protects consumer's financial private information

SEC / NASD: Securities and Exchange Commission / National Association of Securities Dealers

Let us take care of all your IT issues, so you can get back to focusing on your business. To discuss your individual business computer needs, give us a call.
View All our IT Consulting Services
Sign up to receive specials on SDGi services via email. We will never redistribute or abuse your information.